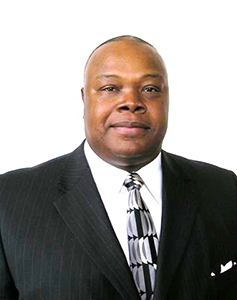 Minister E. Brent Washington is the youngest of ten children born to the late Rev. V.E. and Catherine Washington. He is a lifelong resident of Lake Charles, Louisiana. He is married to Tiffany Cross Washington and they are blessed with three wonderful children; Brittany, Destany, and Darryl Raye II. A lifelong member of New Sunlight Baptist Church: Associate Minister, Men's Ministries, Men's Day Chorus and Trustee Board. He also served as a Deacon.
He was educated in the public school system of Calcasieu Parish and New Sunlight Day Care Center. Attended Mill Street Elementary, Reynaud Jr. High and graduated from W.O. Boston High School. He earned a Bachelor of Science in Education and graduated with honors from Southern University where he was a four year lettermen in football. He continued his education at Southeastern LA University and McNeese State University where he earned a Master of Education in Administration and Supervision. On May 17, 2019, he graduated from Chicago Theological Seminary with a Master of Art in Religious Studies.
A member of Phi Beta Sigma Fraternity, Inc., Phi Delta Kappa and Alpha Chi Honor Societies, Academic All- American, He is an Eagle Scout and has received community, state and national recognitions. He is also a member of numerous professional affiliations and organizations. Active in the community serving as president of the Calcasieu Parish Public Library Board of Control, Lake Charles North Redevelopment Authority, served on the Mayor's Leadership Team for Community Diversity and many other civic duties. 2012 Calcasieu Parish & Region V (Calcasieu, Jeff Davis, Cameron, Allen and Beauregard) Elementary Principal of the Year.
He has served as teacher, coach, assistant principal, principal & Leadership Specialist in the Calcasieu Parish School System for 31 years. He is currently the assistant principal at LaGrange High School. He has developed a unique ability to see the best in any person or  Minister E. Brent Washington  situation. He thanks God for all of his awards, accomplishments, recognitions, and achievements; however he fully understands "That only what he does for Christ will last".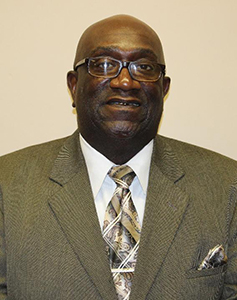 Minister Marl Keenan Gray was called to the preaching ministry in the year 2003. He served as Associate Minister at Missionpoint Missionary Baptist Church in Ft. Smith, Arkansas for six years under the leadership of the late Pastor J. A. Nickson. Presently, Minister Gray serves as an Associate Minister at New Sunlight Baptist Church. Minister Gray received his associate degree from Northwestern State University and is currently pursuing his Bachelor of Arts degree in theology and divinity at Liberty University online. Minister Gray is a native of Roanoke, Louisiana. He has a deep desire for prison ministry and a will to support the problem youth of America with words of encouragement. Minister Gray has one daughter and one grandchild. To God be the glory!